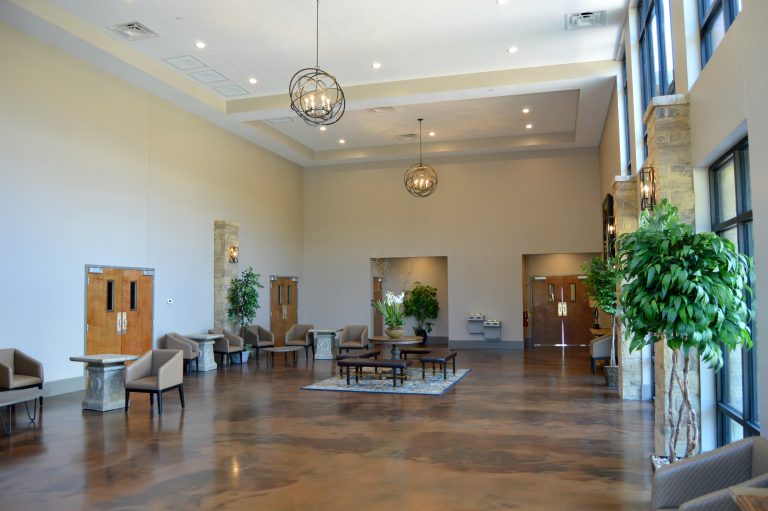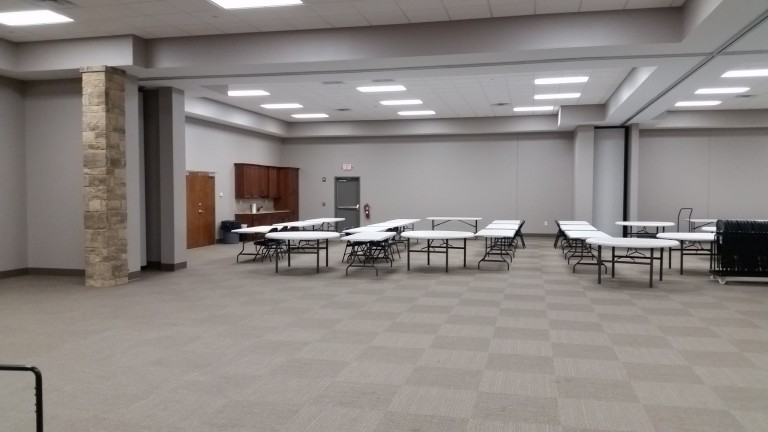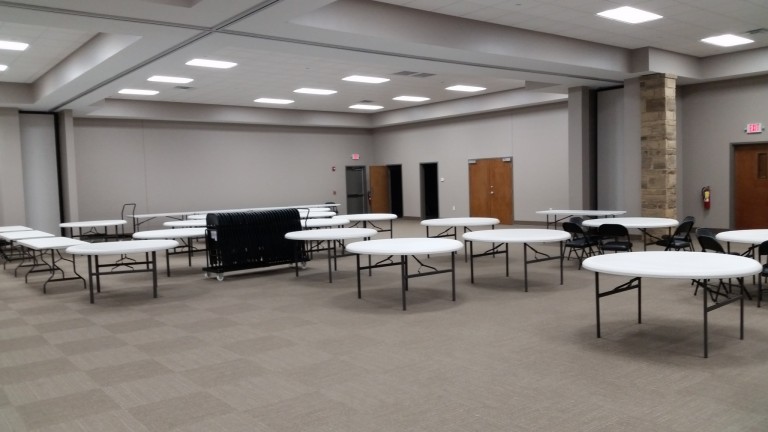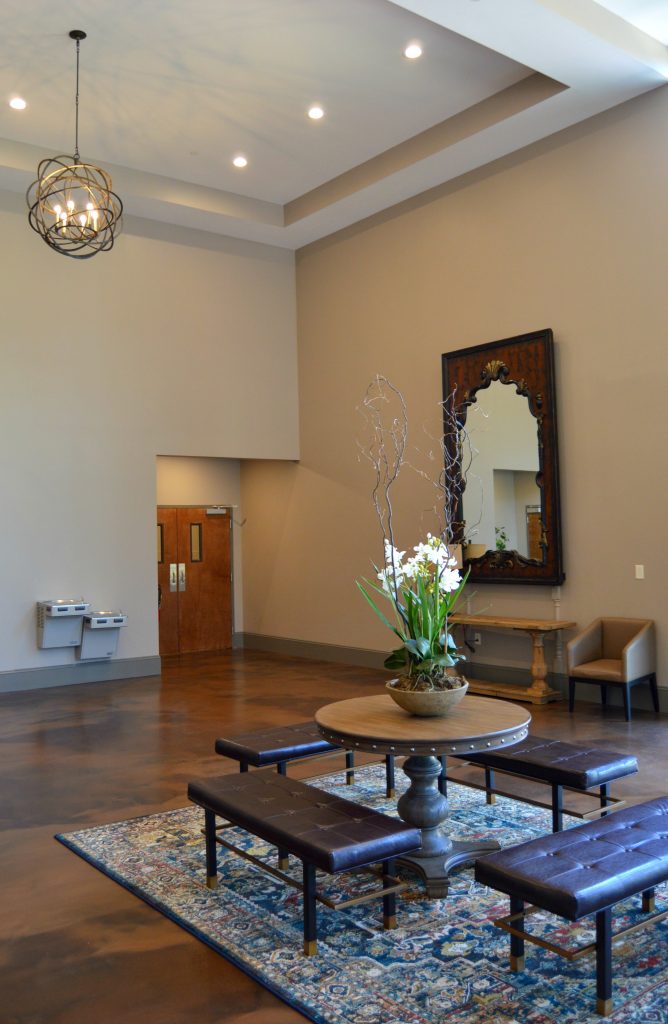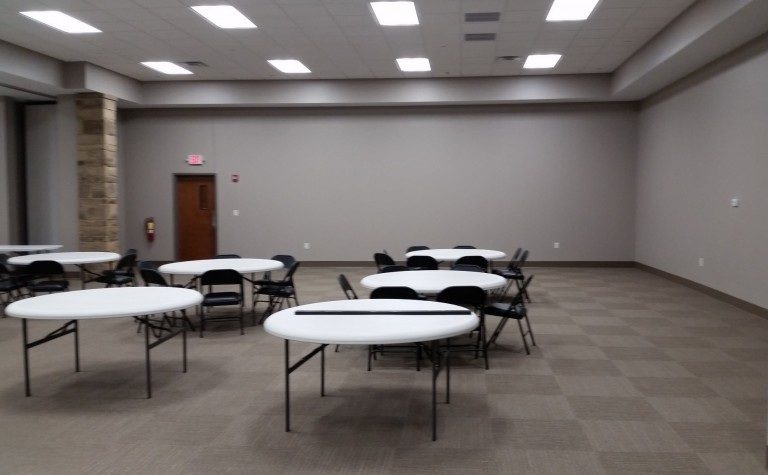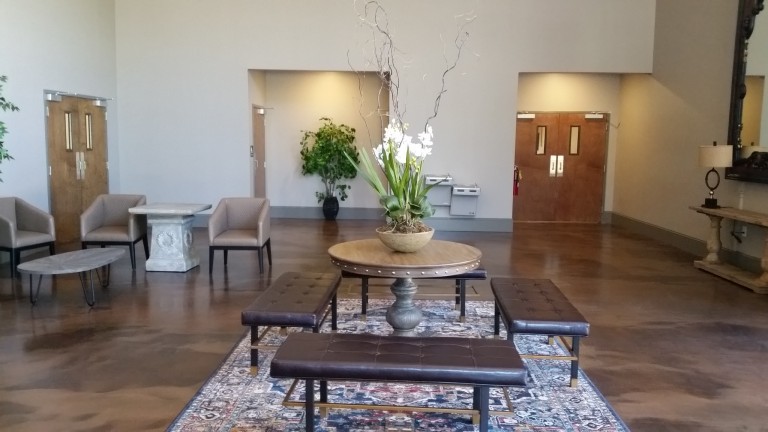 Cumming Recreation and Parks Department
Rules and Regulations for Use of Meeting Rooms
Hours of Availability: Recreation Meeting Rooms
Monday – Friday: 7:00 am – 9:00 pm
Saturday: 7:00 am – 10:00 pm
Sunday: 1:00 pm – 9:00 pm
Rentals not available months of June – July or any official holiday.
The Cumming Recreation and Parks Department's programs and special events have priority use of facilities.
Rental Fees / Reservation Process:
Meeting Rooms are available in 2-hour blocks for 1- and 2-room reservations; 3- and 4-room reservations are available in half-day (4 hours) and full-day (8 hours) blocks only; Pavilions are available in 2-hour blocks; maximum booking of 8 hours daily.
Meeting Rooms can be opened up to provide one 70'x70' room or divided by partitions into 4 35'x35' rooms.
Rental Rates: 1 Room (35'x35) 2 Rooms (35'x70')
Capacity: 100 Theater Style Capacity: 200 Theater Style
60 Banquet Style 130 Banquet Style
$100 – 2 hours $175 – 2 hours
$175 – 4 hours $250 – 4 hours
$225 – 6 hours $325 – 6 hours
$275 – 8 hours $400 – 8 hours'
3 Rooms (35'x70' + 35'x35') 4 Rooms (70'x70'; Capacity 400)
Capacity: 300 Theater Style Capacity: 400 Theater Style
200 Banquet Style 300 Banquet Style
$350 – Half Day $500 – Half Day
$600 – Full Day $800 – Full Day
Audio / Visual Equipment is available upon request; charge is $100. No on-site technical support will be available during non-business hours. The Recreation Department will provide a computer for A/V presentation. Any A/V presentation should be tested prior to the event date to assure compatibility. Failure to do so will result in forfeiture of refund for A/V rental fee.
A security deposit of 50% of the total rental cost is required to book the reservation; the deposit will be refunded once the facility has been inspected and the exit check list has been reviewed. The security deposit is NOT applied to the reservation fee. Reservation fee must be paid in full 2 weeks prior to event. Any cancellation within two weeks prior to the event will result in a forfeiture of the deposit, but rental fee will be refunded. (Please allow 7 to 10 working days for refund of deposit to be processed.) Payments may be made via check, cash or credit card.
No reservations will be taken over the telephone and all fees must be paid before any reservation is finalized. All rentals must be made in person at the Cumming Recreation Department's offices at 437 Pilgrim Mill Road during normal business hours (Monday – Friday, 8:30 am – 4:30 pm). The person completing the rental contract must be at least 21 years of age and must be present during the event. The applicant must provide adequate supervision during the event and is responsible for the behavior of all guests. Youth group, or rentals on behalf of youths, must have a minimum ratio of 1:10, adults to youths.
Reservations are not taken more than 12 months in advance or less than one month prior to event. Reservations requested within one month of the event date will be handled on a case-by-case basis and will be dependent on staff availability. Facilities will not be rented to any party, group or organization for more than two consecutive weeks.
At no time shall the reserving party sublease or assign its lease to another group or organization.
Rules, Regulations & Guidelines :
The Recreation Department will be responsible for set-up and take-down of tables and chairs. A room setup diagram should be submitted at the time of the reservation. Access to the premises is limited to the start and end times listed on the Use Agreement; any time needed to prepare and decorate space as well as clean-up time must be accomplished during this time. Please refer to the Decorations Guidelines for a list of allowed and prohibited items. The rental party is responsible for all clean-up inside and outside of chosen facility. Cleanup should include removal of all decorations; removal of all garbage to outside dumpster receptacle; damp wiping all tables and countertops. Should there be additional cleanup remaining after the rental group vacates the property, or any damage to facilities and/or equipment, the party will forfeit its security deposit and could be denied the opportunity of any future reservations.
The total number of people using the rented space shall not exceed the capacity listed for the space rented. All rental participants, food, and drinks must remain in the rented rooms only. The lobby area may not be used to compensate for inadequate booked space. Children must be monitored and supervised by adults at all times; the lobby should not serve as a "play area" for children while adults use the rented space for an activity. Lobby furniture should not be moved by anyone other than Recreation Department staff, and should not be played on or with. Food is not allowed in the lobby area. Failure to responsibly monitor children can result in the immediate cancellation of an event, loss of deposit if damage to facility or furniture occurs, and the denial of rental privileges in the future.
Renter must be prepared to exit facility at the designated ending time of the event. If the use of the building and facility exceeds the agreement time stated in the reservation, the renter will be charged an additional $100 per hour per room booked and will lose rental privilege in the future. Staff will provide a courtesy warning a minimum of 30 minutes prior to the end of the reservation time to avoid having the rental party incur additional fees.
Applicant must advise Recreation Department if a caterer will be used. The serving of food for a function requires the booking of enough space to accommodate tables and seating for the anticipated number of guests. Rental parties are responsible for the caterer's time in the facility and use of equipment. While self-catering is permitted, only catering services with a food-handlers permit will be approved. Food should be delivered to the premises fully cooked and prepared to serve; the catering kitchen may not be used for food prep. Items such as rosters, ovens, microwaves, or other appliances for cooking / warming are not provided and are not permitted. Plastic containers to hold ice and keep beverages cold shall be leak proof and contain no more than 5 gallons of liquid.
Tablecloths, china and tableware are not available through the Recreation Department. Renter must provide tablecloths for tables to avoid the staining of tables due to spills. Spills and stains on the tables or carpet which require special cleaning to remove will result in the forfeiture of all or part of the security deposit.
If additional equipment is being rented from an outside company for your event, it is the responsibility of the renter to make arrangements to meet the rental company at the facility to accept the deliveries. Facility staff cannot sign for outside rental items and are not responsible for them while they are on the premises. Arrangements must also be made by the renting party to have all decorations and rental equipment picked up and removed from the facility during the reservation time.
Noise levels must be kept to an acceptable limit that cannot be heard outside the event area.
No alcohol or illicit drugs are allowed on City of Cumming property; smoking is not allowed in any City of Cumming facility. Violation of these prohibitions will result the immediate cancellation of the reservation, the forfeiture of deposit, and the denial of any future reservation requests.
This is not a performance venue in which the primary focus of the event booking is a performance of music, dance, theater, etc. Facility users may not charge a registration fee, admission fee, or entrance fee of any type. Also, facilities may not be used for the selling of goods or services.
The Recreation Department reserves the right to refuse rental of or use of facilities to groups or individuals who have previously used the facilities and left them in poor conditions or violated terms of the Rules and Regulations.
Facilities will not be rented to any party for more than 2 consecutive weeks.