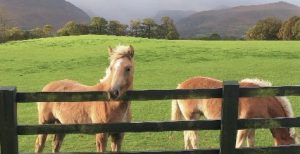 Blue Springs Farm, 5016 Hyde Rd.
Instructor  Marcy  Blue has been teaching and showing for over 25 years. She has a farm in Cumming, where she hosts the Forsyth Central Equestrian Team. She has also taught  lessons through  Kennesaw State University. She features  a World  Champion among her students and several Top Ten world placements. She offers  English and Western lessons in a fun, friendly and family atmosphere.  It doesn't matter if you want to show or just improve your skills for trail riding, Blue Springs Farm is the place for you. Website: www.bluespringsfarm.net
Check out our Horseback Classes! 
Riders will be instructed  in the Western style of riding. These classes will help riders build
confidence  & learn balance. In the 4 weeks, you'll learn safety, grooming & tacking up your horse
and will experience Walking, Trotting & Cantering.
Beginners & Advanced riders are welcome.
The barn is large enough for indoor classes, so classes will be held rain or shine!
YOUTH (Ages 6-16) – $164
Mondays 6:30- 8 pm   Sept 11- Oct 2       Oct 9-30      March 5-26
Tuesdays 3:30- 5 pm   Sept 5-Sept 26      Oct 3-24     March 6-27
MOM's MORNING OUT (ADULTS) -$164
Wednesdays 9:30-11:00 am
Sessions: October 4-25 and March 7-28
Click here to register online!!